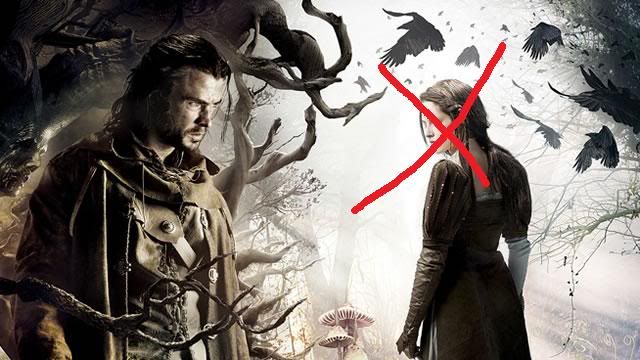 I went into this for Charlize Theron. Period. Simply put, Theron is one of the baddest bitches in the game right now. I would watch her play Bea Arthur. Hell, that sounds awesome. Her role as the evil queen Ravena was nuanced and juicy. And she's clearly having so much fun with it.
I expected the film itself to be formulaic and over the top. And it is. But not all the time. Sometimes, it's actually fun. And it's always beautiful. Greig Fraser, the DP behind Bright Star and Let Me In, could probably film a Mexican donkey show and make it look breath-taking.
I won't go too much into Chris Hemsworth, and how he makes me go into fits of neo-puberty every time he's on-screen.
However, let's get into Kristen Stewart. I'll try to keep it short and sweet. She is the weakest link in this film, shocking no one. She literally has NO DIALOGUE in the first half an hour of the movie, as if [director] Rupert Sanders knows how terrible she is, and is trying desperately to keep her silent until it's absolutely necessary. She has all the charisma of a cold sore. Snow White as a character is kind of boring, but in the hands of Stewart, she's downright atrocious. As an actor, her work in this, and EVERYTHING else she's been a part of, is nothing short of offensive. Kristen Stewart offends me. And she's a mouth-breather. 
Despite Chipmunk Head Stewart's valiant efforts to utterly drain the life of the film, Snow White and the Huntsman offers a solid piece of summertime movie making, and is worth seeing Charlize Theron having a blast on-screen. Plus, she turns into birds. And that's always creepy.